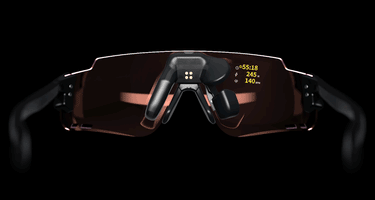 Your metrics displayed
to train better
Key data displayed on 
lightweight eyewear.

Heart Rate
Pace

Elapsed Time

Power

Distance

Many More
Train with precision.
Race with confidence.
Manage your intensity, Fine-tune your pace, Monitor your effort
Display your performance metrics 
without glancing away
See the path of your next PR
Experience the transformative power of real-time performance metrics in your field of view.